Industrial racking is a stronger type of steel shelving that can handle heavier loads which can easily be installed into your retail outlet, warehouse or commercial premises to maximise your existing space. There are different types of racking ranging from light duty racking to heavy duty racking to suit your needs.
Econorack manufactures a range of static racking systems according to customer specifications and pallet requirements. Our welded systems offer incredible strength and rigidity for extra peace of mind.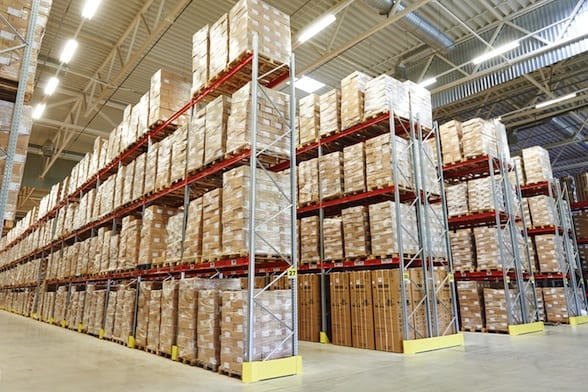 Econoracks longspan and light duty racking can be tailor made to meet your precise needs.
Our racking systems are versatile and strong, by using standard components, a variation of layouts can be formed to suit your storage needs, maximizing floor to roof space. All components are manufactured with precision and according to the highest standards ensuring durability and strength.
Download a PDF document that with the aid of a diagram indicates how our racking systems are put together using the standard racking components.
Timber Decking
25mm Solid Timber Decks
SA Pine – Kiln Dried
Timber Slat Thickness  28mm. Planned to minimum 25mm. 55mm Wing on both sides
Fixed together by Nails
Self-Adhesive Label Holders
Label holders are a clear plastic strip that holds and displays labels or barcodes.
The label holders come with double sided tape fixed to the back so you can easily stick the labels where needed.
These are ideal for shelving and racking applications. Supplied with a clear front on a white background.
Various sizes available:
25mm High x 1000mm Long
30mm High x 1000mm Long
35mm High x 1000mm Long
50mm High x 1000mm Long
Custom sizes are available upon request.
Minimum order qty: 10
Steel Post Protectors
400mm High x 250mm Wide
4mm mild steel plate
Requires 4 x M12 x 80mm wedge anchors
These are extremely useful is preventing damage caused by forklifts, pallet Jacks and other material handling equipment.
Polymer Post Protectors
These are available in yellow and black.
No drilling is required when installing these units, simply clip on by hand. They are extremely useful is preventing damage caused by forklifts, pallet Jacks and other material handling equipment.
Rack End Protection
Various lengths and configurations are available
600mm High
100mm x 50mm TFC channel 4 anchor points per post
Beam Labels
White with Black Detail
Details as per customer specifications
ROW End Location Signs
These signs are ideal for displaying the relevant information.
A1 in size, PVC board with printed vinyl data.
From Office to Warehouse
We Have The Storage Solution For You