Industrial racking is a stronger type of steel shelving that can handle heavier loads which can easily be installed into your retail outlet, warehouse or commercial premises to maximise your existing space. There are different types of racking ranging from light duty racking to heavy duty racking to suit your needs.
Econorack manufactures a range of static racking systems according to customer specifications and pallet requirements. Our welded systems offer incredible strength and rigidity for extra peace of mind.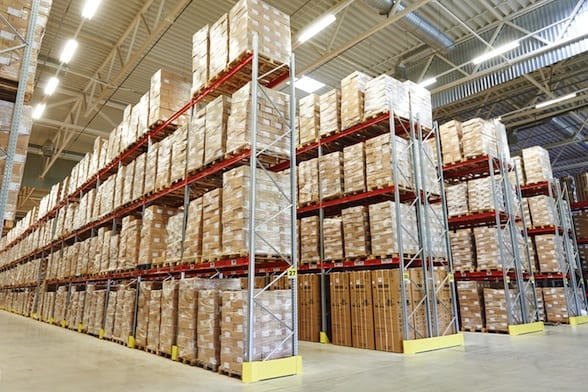 Light Duty Racking Systems
Heavy Duty Racking Systems
Econoracks longspan and light duty racking can be tailor made to meet your precise needs.
Our racking systems are versatile and strong, by using standard components, a variation of layouts can be formed to suit your storage needs, maximizing floor to roof space. All components are manufactured with precision and according to the highest standards ensuring durability and strength.
Download a PDF document that with the aid of a diagram indicates how our racking systems are put together using the standard racking components.
Timber Decking
25mm Solid Timber Decks
SA Pine – Kiln Dried
Timber Slat Thickness  28mm. Planned to minimum 25mm. 55mm Wing on both sides
Fixed together by Nails
Self-Adhesive Label Holders
Label holders are a clear plastic strip that holds and displays labels or barcodes.
The label holders come with double sided tape fixed to the back so you can easily stick the labels where needed.
These are ideal for shelving and racking applications. Supplied with a clear front on a white background.
Various sizes available:
25mm High x 1000mm Long
30mm High x 1000mm Long
35mm High x 1000mm Long
50mm High x 1000mm Long
Custom sizes are available upon request.
Minimum order qty: 10
Steel Post Protectors
400mm High x 250mm Wide
4mm mild steel plate
Requires 4 x M12 x 80mm wedge anchors
These are extremely useful is preventing damage caused by forklifts, pallet Jacks and other material handling equipment.
Polymer Post Protectors
These are available in yellow and black.
No drilling is required when installing these units, simply clip on by hand. They are extremely useful is preventing damage caused by forklifts, pallet Jacks and other material handling equipment.
Rack End Protection
Various lengths and configurations are available
600mm High
100mm x 50mm TFC channel 4 anchor points per post
Beam Labels
White with Black Detail
Details as per customer specifications
ROW End Location Signs
These signs are ideal for displaying the relevant information.
A1 in size, PVC board with printed vinyl data.
Pallet Racking Certification
Racking Safety Audits
Pallet racking is often overlooked from a safety perspective and only maintained when an accident or collapse occurs. A well designed system will last a very long time if correctly treated, loaded and off loaded. Unfortunately, pallet racking is constantly subjected to knocks, bumps and damage from material handling equipment. 
Accidents happen, regardless of the operators experience and skill level. The important part is ensuring that the damages are recorded, rectified and monitored. 
There is no clear answer as to the minimum requirements regarding how often your racking should be inspected, this could vary depending on the size of the warehouse and the amount of machinery utilised. 
Inspections can either be done by a designated trained employee or an outsourced company such as Econorack. Our inspectors are trained in all aspects of rack systems and EN 15635 specifications. 
We offer the following: 
– Monthly Visual Inspections 
– Damage reports (Including severity, item and location.) 
– Certification readiness reports 
– Annual rack certification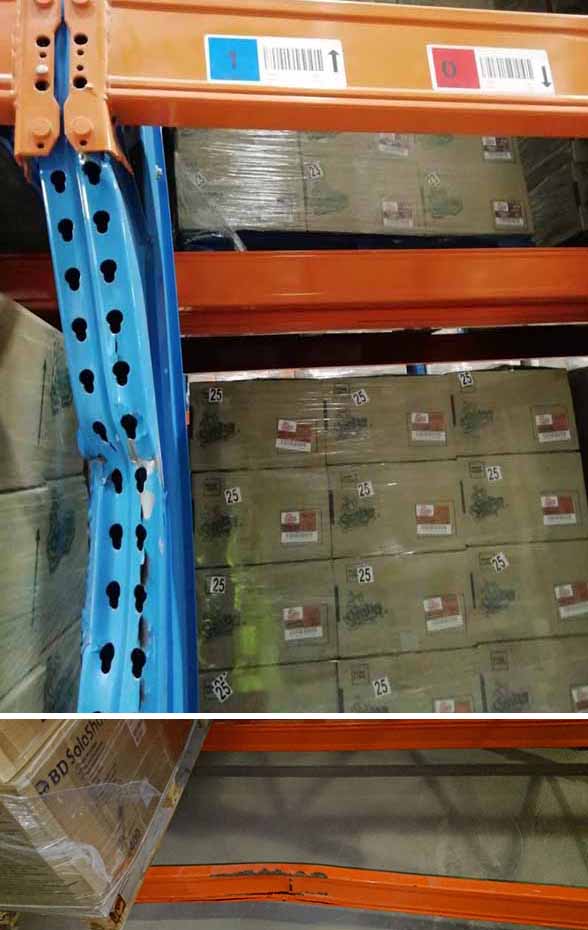 OPTIMISING WAREHOUSE RACKING LAYOUTS IN YOUR FACILITY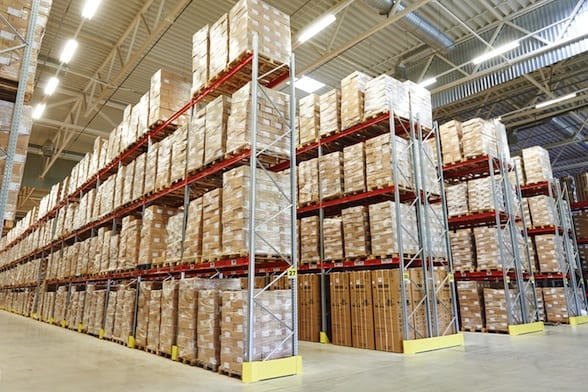 Streamlined efficiency is a critical part of any warehousing or logistical operation, and any warehouse manager understands how even the smallest nuances in the layout of your industrial and commercial racking systems can have a massive impact on the efficiency of your general operations.
Warehouses need to be characterised by efficiency, which means planning needs to go into the way layouts are designed.
The right layout can do wonders for streamlining all processes in the chain, ensuring that you get the best possible use out of your available space, and just making things flow with a bit more finesse, all adding up to one critical factor, an improved bottom line.
THE IMPORTANCE OF OPTIMISING RACKING LAYOUT
So, let's have a closer look at exactly what makes the correct warehouse racking layout so important for your business.
MAKING THE MOST OF AVAILABLE SPACE
The most obvious factor to consider concerns itself with how much value you get out of the premises itself. Even the largest warehouses have a capacity limit and being able to store more in less space (safely) means getting more value per cubed metre in your warehouse.
With cumbersome racking systems, operational equipment, personnel, office spaces, and of course, stored goods, all being a part of things that make up this limited space, being able to effectively plan and execute how that space is used, will ensure you get better value for money (in terms of facility costs), by making the best possible use of the space available to you.
ENHANCED EFFICIENCY FOR OPTIMISED THROUGHPUT
Warehousing and efficiency are two concepts that should never be removed from each other, the more efficient your warehouse is, the quicker goods will move through it, the more profitable it will become.
Without properly organised, optimised, and planned racking in your warehouse, efficiency will take a knock. Loads will need to be searched for, they might be difficult to access (especially with machinery), and mistakes might be all too easy to make.
STORE, ASSESS, & PICK EASILY
A correctly optimised layout for racking of any type will make things more convenient for your pickers or any other member of your workforce, by simply ensuring that things are properly organised and easy to access.
You need to ensure that locating loads is a simple affair, with minimal searching involved. Beyond this, each part of your racking system needs to be easy to access, especially where forklifts or man-up machines are a necessity. This will help contribute to a more efficient scope of operations and will also go a long way towards limiting the possibility of mistakes being made at all parts of the chain.
CREATE UNINTERRUPTED FLOW PATTERNS FOR OPERATIONS
This one is applicable across most types of warehouses, but where higher quantities of goods (and therefore far more activity) are a concern, you will need to ensure that parallel operations don't get in each other's way.
An expertly optimised racking layout will help to ensure that movement between tasks is streamlined, especially where larger vehicles that take up space in between rows is concerned.
Creating flows of movement in personnel and equipment is an important part of ensuring the efficiency of all operations in warehouses, while also ensuring that storage space can be maximised for improved value.
It is something that needs to be thought out with care, especially if there is a likelihood of your operations scaling up in the future.
ENHANCE ORGANISATION
The organisation is an important factor when maintaining the efficiency of your operations and creating that uninterrupted flow of operations mentioned above.
Things need to be simple to find, for anyone working in your warehouse, to ensure that delays are kept to an absolute minimum.
This will not only greatly increase the efficiency of your operations by minimising travel time and improving the rate of order fulfilment but will also negate the chance of mistakes being made which could cause further delays or losses.
IMPROVE FACILITY SAFETY
Optimal layout design is also important for facility safety, which includes the protection of personnel, goods in storage, as well as equipment being used in the facility.
Allowing for machinery movement that is unrestricted, being able to spot potential damages or overloaded pallets is important for general safety.
WHAT TO CONSIDER WHEN DESIGNING A RACKING LAYOUT
The optimal layout will depend largely on your facility, the size of the space available to it, what is being stored, the movement of people, and a range of factors that make the decision less than straightforward. With that in mind, there are a few things to keep in mind regardless.
THE CHARACTERISTICS OF YOUR INVENTORY
The type of materials being stored will have an impact on which types of racking and shelving you use, as well as the type of MHE you need to move it.
Consider how an expiry date on certain goods would affect how they are stored, for instance, in which case you would want a layout with first-in-first-out functionality and fairly easy access.
How much does the inventory weight? How long is it expected to sit for? How much vertical and horizontal space is required? How can all of this be factored safely into your racking layout?
LAYOUT & USE OF SPACE
Space is obviously a major consideration. You need to think about how much of it you have, as well as the different types of storage areas you expect to set up, and which types of operation (as well as their location) you can expect to see happening around them.
You also need to think about how the environment will impact your layout. Are there any support columns or overhead obstacles that might get in the way? How will the layout affect the accessibility and safety of the facility as a whole? How far apart will operations be from each other and what impact will this have on efficiency?
Achieving optimisation that ensures both efficiency and safety takes no small amount of planning, and more often than not, a set of additional professional expertise.
CONTACT ECONORACK FOR DETAILS
If you would like to know more about achieving the perfect layout optimisation in your warehouse, one that enhances efficiency while facilitating safety and organisation, be sure to visit the Econorack website today for details on our complete range of offers on racking, shelving, and more.
From Office to Warehouse
We Have The Storage Solution For You