Econorack offers its diverse set of clients from all over Johannesburg with a range of specialised storage solutions for their business.
From storage, PPE, and lifting, right through to our specialised offers on exceptional quality pallet jacks for sale in Johannesburg, we offer a complete set of specialised products to enhance all areas of various facilities, plants, warehouses, sites, and more.
As part of this range of offers, we supply a key focus on high quality material handling equipment for industrial and commercial settings. Our selection of pallet jacks ensures safe, convenient, effortless, and reliable lifting of heavy loads, at less of a cost to your facility.
Pallet Jack
These powerful pallet jacks seamlessly slot into wooden pallets that can be packed with heavy loads of boxes or crates in order to easily lift and move them to a desired location.
Our pallet jacks for sale in Johannesburg offers the following features:
3 Ton Lifting Capacity
Exceptional strength and durability make our pallet jacks ideal for handling extremely heavy loads.
Double Wheel Design
Double-wheel design ensures enhanced manoeuvrability and ease of use, even under heavy loads.
Epoxy Coated Finish
An epoxy coat finish ensures additional protection of the pallet jack to ensure a longer lifespan.
Integrated Pump Design
Integrated pump design makes elevating loads simple, convenient, and safe.
Lift Height of 200mm
Pallet jacks can lift loads to a height of up to 200mm.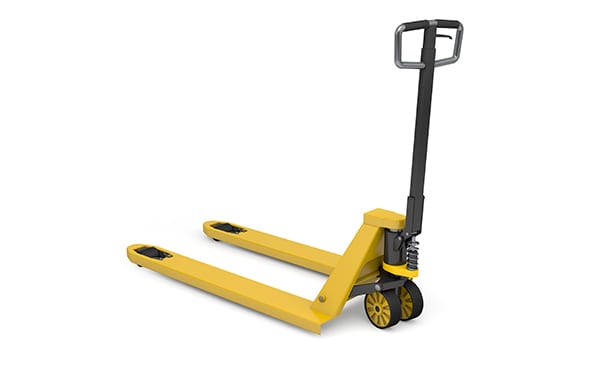 CONTACT ECONORACK FOR DETAILS
If you would like to know more about our offers on specialised, high quality material handling equipment, be sure to get in contact with a representative from Econorack today.
From Office to Warehouse
We Have The Storage Solution For You