Make Heavy Lifting a Breeze with our Powerful Lifting Equipment
Econorack offers its diverse set of clients from all over Johannesburg with a range of specialised storage solutions for their business. Looking for Pallet Jacks For Sale in Johannesburg?
From storage, PPE, and lifting, right through to our specialised offers on exceptional quality pallet jacks for sale in Johannesburg. We offer a complete set of specialised products to enhance all areas of various facilities, plants, warehouses, sites, and more.
As part of this range of offers, we supply a key focus on high-quality material handling equipment for industrial and commercial settings. Our selection of pallet jacks ensures safe, convenient, effortless, and reliable lifting of heavy loads, at less of a cost to your facility.
Choosing the Right Pallet Jack for Your Needs
Whether part of warehousing, logistics, or moving things around in a facility, pallet jacks have become a staple form of material handling equipment that can be found in just about any industrial or commercial facility.
To the uninitiated, it may seem like they offer a one-size-fits-all solution to moving loads around, but the truth is that there is a lot to consider when looking to invest in your own, or one for your facility.
Buying the right one can make all the difference to the efficiency, economy, and effectiveness of your operations; similarly, the wrong choice can undermine them.
So, care should be taken when sourcing pallet jacks for sale in Johannesburg to ensure that you make the right choice, one that will enhance your operations instead of hampering them.
Here are a few things to think about:
Start with your Operations
Take careful consideration of the type of daily operations you perform, and what type of pallet jack would be most suited to them.
What capacities do you need to move?
How frequently do you need to move loads?
What distance or obstacles are in the way of doing it effectively?
What are you willing to spend?
How many workers will need access to pallet jacks to get their tasks done?
These are just a few of the questions you need to consider, and the right choice is an important one to make. So much so that we recommend consulting with suppliers and manufacturers before committing to a choice.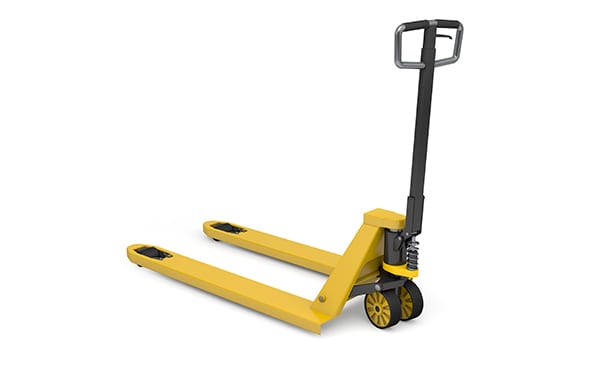 Consider the Weight & Size Requirements
The previous question should lead you to the point where you are considering the capacity you need the pallet jack to lift, how large (or compact) it needs to be to work in your facility, and most importantly, the size of the loads you are moving.
To get a good idea of the dimensions you need, consider the width and length of the pallets being moved. The forks on your pallet jack need to have an inch of space on either side of pallets to be used safely and effectively with them.
When considering pallet jack fork lengths, you can work it out using the length of the stringers (the parallel timber boards on the pallet).
In many cases, you might need to move pallets of different sizes and dimensions. In such cases, you should choose a pallet jack that meets the dimensions of your largest pallet.
Pallet Jack Features to Look Out For
Pallet jacks from different suppliers will come with varying features that contribute to their ease off use, effectiveness, and robustness. The features you require will depend on your operations, but there are certain ones that almost always make for an excellent addition to your operations and your material handling equipment itself.
Lifting capacity can vary depending on your needs, but a good robust capacity is always important and provides flexibility. Look for something with a range off around 3 tons to be sure, unless you have far more heavy-duty requirements.
A double-wheel design is also an excellent feature you may always want available. This provides additional mobility to pallet jacks, which are ideal for tighter spaces.
An epoxy coated finish is also a worthwhile feature, providing more than just aesthetics, they are perfect for extending the lifespan of pallet jacks.
Many other features might be available too, so speak to your supplier for advice.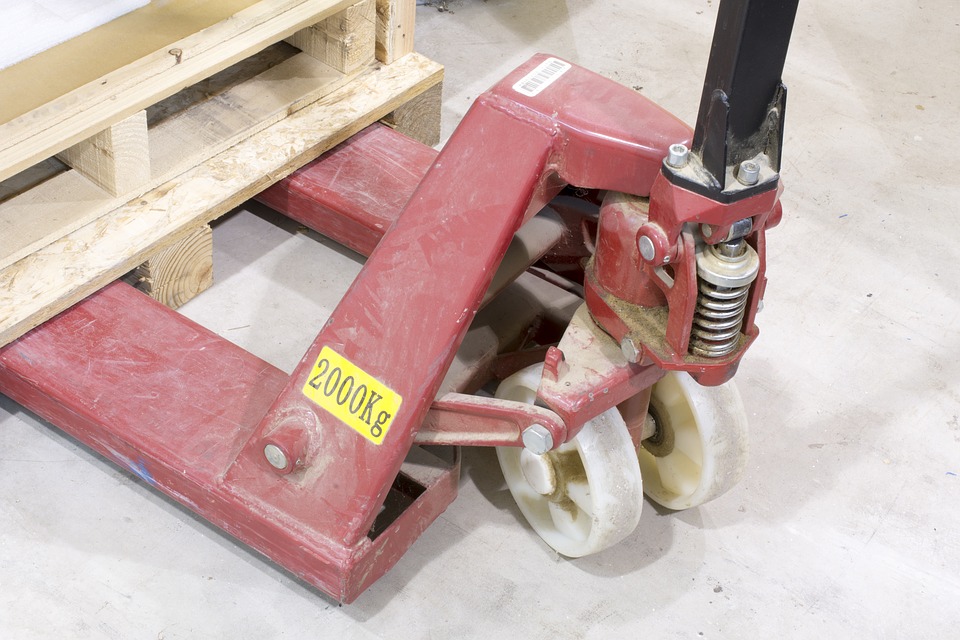 Pallet Jacks for Sale in Johannesburg
These powerful pallet jacks seamlessly slot into wooden pallets that can be packed with heavy loads of boxes or crates in order to easily lift and move them to a desired location.
Our pallet jacks for sale in Johannesburg offer the following features:
3 Ton Lifting Capacity
Exceptional strength and durability make our pallet jacks ideal for handling extremely heavy loads.
Double Wheel Design
Double-wheel design ensures enhanced manoeuvrability and ease of use, even under heavy loads.
Epoxy Coated Finish
An epoxy coat finish ensures additional protection of the pallet jack to ensure a longer lifespan.
Integrated Pump Design
Integrated pump design makes elevating loads simple, convenient, and safe.
Lift Height of 200mm
Pallet jacks can lift loads to a height of up to 200mm.
CONTACT ECONORACK FOR DETAILS
If you are looking for exceptional deals on material handling equipment that is characterised by reliability and exceptional performance, be sure to find out more about our offers on pallet jacks for sale in Johannesburg. 
A SPECIALISED RANGE OF SHELVING SOLUTIONS
Here at Econorack, we offer a wide variety of specialised storage and shelving solutions for all types of industries. Our diverse set of solutions are manufactured with high-quality and cost-effective materials, and provide an approach to organisation in your business, that is unmatched.
From Office to Warehouse
We Have The Storage Solution For You