Bin boxes are plastic or cardboard open top containers that are ideal for organising your shelving space into compartments to neatly store groups of items that are easily accessible. Our Bin Boxes come in an array of sizes to suit your needs.
Econo Bin Boxes
Econorack manufactures and supplies cardboard bin boxes called the Econo Bin Box. It is an ideal addition to organise your shelving system. It is a small part or accessory storage box to maximise your nuts and bolts shelving system. They are manufactured to the width of your shelf ie. 305, 381, 457 and 610mm.
Sold in bundles of 50.
Colours: Plain Cardboard or white finish (No wax finish available)
**White bins are made to order and are not a stock item.
Bolt on Shelving Sale
Shelving bay 1800mm (H) x 305mm (D) x 914mm Wide
5 level galvanised
Econorack's bolt on shelving is light weight and easy to assemble.
Each unit consists of 4 angle posts, shelves to your specification and gussets or bracing to add strength to the unit.
Our Bolt on shelving systems are perfect for the office, warehouse, storeroom or garage.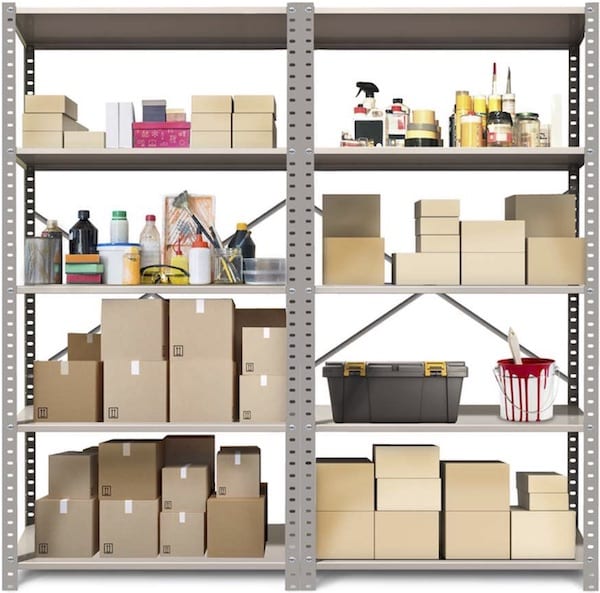 Econorack is an industry leader in South Africa providing economical storage solutions ideal for any environment including the home, office and warehouse.
Our goal is to provide you with the highest quality products and services at the best possible prices.
Contact us to discuss your storage requirements so we can provide you with the ideal solution.
From Office to Warehouse
We Have The Storage Solution For You